Concept
Our Concept is Simple: Strengthen human bonds.
OHF provides a suite of programs for the SOF community to aid operators and their families given decades of perpetual combat operations, increased suicides, and an alarming divorce rate. Even though SOF make-up roughly less than 5% of the DoD and are comprised of the US military's most elite, SOF has the highest casualty, divorce, and illness rates amongst all services.
OHF's programs are specifically designed and tailored to enable these war-torn men and women to break through the silence to openly discuss their battlefield and personal hardships and provide needed support. A safe, protected atmosphere with an OHF staff that's comprised of former operators, SOF spouses, and personnel who have worked serving the SOF community over a decade creates trust allowing our participants to let their guard down and share. Realizing they are not alone, participants discover it is appropriate — and not a stigma — to seek a hand up, help, support, and guidance when needed for SOF professionals and their families. And once an operator or SOF family becomes a part of our OHF alumni family—we maintain bonds and are always here if ever needed.
Our staff serves 24/7 just like the SOF community we support.
Mission
Their lives are our mission.
Operation Healing Forces' mission is to serve the needs of America's wounded, ill, injured, and fallen Special Operations Forces service members, veterans, their families, caregivers, and survivors through a suite of programs that promote long-term mental, physical, emotional, and fiscal well-being.
Vision
Creating bonds that cure.
Our vision is that all members of the Special Operations Forces community are able to enhance their resilience, empower their rehabilitation, embrace their reintegration, and lead fulfilling and productive lives.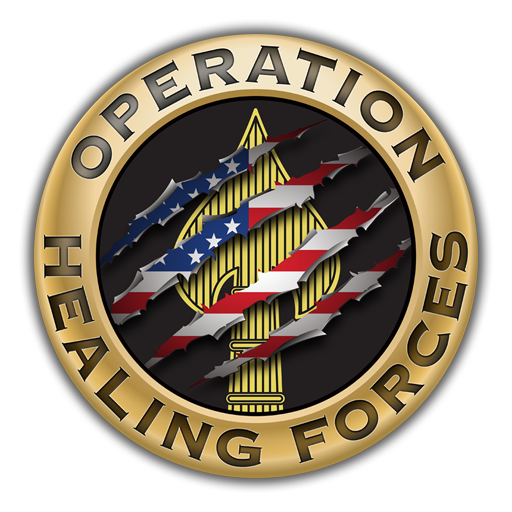 We started as one man's act of kindness…
Our Founders
Operation Healing Forces was born in November 2011 under the name Operation Cruise. Our generous Founder Gary Markel wanted to support Special Operations Forces and their spouses/significant others through week-long retreats on his 150-foot yacht, as a way of giving back to American heroes who have sacrificed so much. In March 2016, our programs were extended beyond cruises to include donations of homes and resorts to continue to host our couples retreats.
Brothers Gary and Tony Markel are the grandsons of the founder of Markel Corporation, a specialty insurance firm and one of the largest of its kind. Gary puts it clearly when he says, "Our (OHF's) focus is on bonding and healing." Gary, Tony, and our Board of Directors have pledged to pay all overhead and administrative costs for Operation Healing Forces. Because of their generosity, 100% of all donations go directly toward supporting Special Operators and their families.
Their thanks are heartfelt
"After 14 years of war, the mental and physical price has taken its toll on our SOF operators and their loved ones. We've seen the highest divorce and suicide rates in the history of SOF."
Admiral William McRaven, Former Commander U.S. Special Operations Command
"OHF is a life altering event."
Navy Corpsman assigned to Marine Raider Special Operations Battalion, awarded Navy Cross for Valor trying to save a wounded Marine Raider and Army Ranger; he was shot also and severely wounded
"OHF allowed my husband to bond with other veterans, share experiences, remember hard times, share resources, and feel connected to others who are trying to heal as well. It was great talking with other wives as well and sharing experiences as caregivers, supporters, and partners during an injury."
Wife of a Special Forces Team Sergeant with over 30 years of service and multiple combat deployments who along with his wounds just found out he had cancer
"I was at the end of my rope last year in so many ways – physically, mentally, emotionally, spiritually. After 3 months in a polytrauma unit at the VA and also a major neck surgery again, I am still rehabbing. This may be complete closure for me."
Wounded Special Mission Unit Operator with severe traumatic brain injuries (TBIs) from concussions and blasts with over twenty years of military service and multiple combat deployments
"I feel that having an opportunity to come on this retreat has helped put a new and different perspective on life. To be around other military couples has been very helpful to me as a wife – to hear some of the other couples' stories and what they are going through helped me to know there are other wives just like me who are going through similar issues related to military life and the stress of combat related things. I know being around like-minded men was a great help to my husband – he needed this retreat – even though he didn't think he did at the time. He hasn't been this relaxed in a long time – that is priceless."
Wife of a wounded Special Forces Team Sergeant with 28 combat deployments
"After dealing with the darker side of humanity for so many years, it's good to offset those experiences with the brighter, caring side."
Air Forces Special Tactics Operator whose severe spinal injuries resulted in his medical discharge
"This retreat brought some 'light' into our lives, and I think a new perspective on some things. It was really helpful to spend time with other military couples who are going through the same things we are. It gives us a hope for a happier future."
Wife of a Special Mission Unit Operator who suffers from post traumatic stress disorder (PTSD) and multiple traumatic brain injuries (TBIs)
"OHF allowed my wife to gain valuable insight into our unique world in order to better understand what I'm going through. And, it allowed my wife and I an opportunity to make big strides in progress with our deteriorating marriage."
Special Forces Sergeant who after combat deployments to Afghanistan and Iraq contracted West Nile Virus when deployed to Columbia and almost died from the disease
"My husband would never openly share things like he has this week if he were not among his brothers. And, the retreat was just as healing for me. Having the opportunity to reconnect with my husband and connect with the other spouses has been a life changing experience for me."
Wife of a Special Operations Navy Explosive Ordnance Disposal (EOD) technician who received the Purple Heart for his combat wounds
"This retreat really helped my wife understand the military brotherhood and the friendships that are earned for life."
Army Ranger who suffered a traumatic improvised explosive device (IED) attack and was medically discharged from the service; he lost his teammates in the blast
"A few words cannot adequately express the impact that Operation Healing Forces has had on our lives. We shared a bond of similar hardship, experiences, and shared pain. Time was also afforded for us to be alone, to reconnect. Prior to this retreat, our divorce was imminent."
Wife of a Special Forces Sergeant Major with 30 years of service and more than 30 surgeries from multiple combat tours