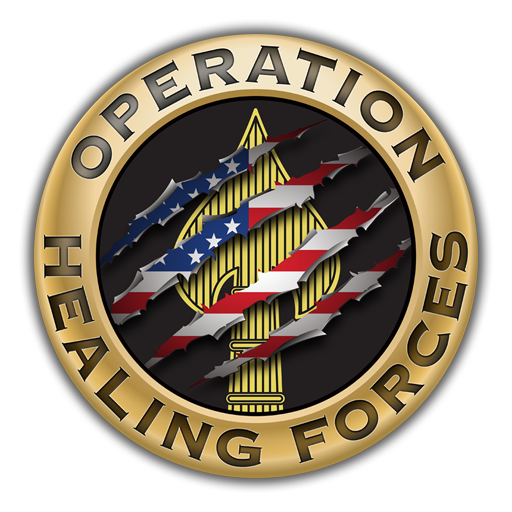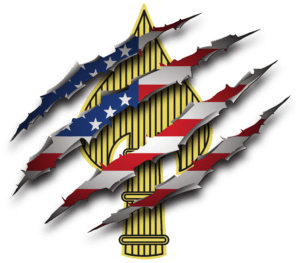 OHF Founder & Chairman, Gary Markel receives the 2018 Special Operations Command Patriot Award for his commitment and service to our Nation's Special Operations Forces & their Families.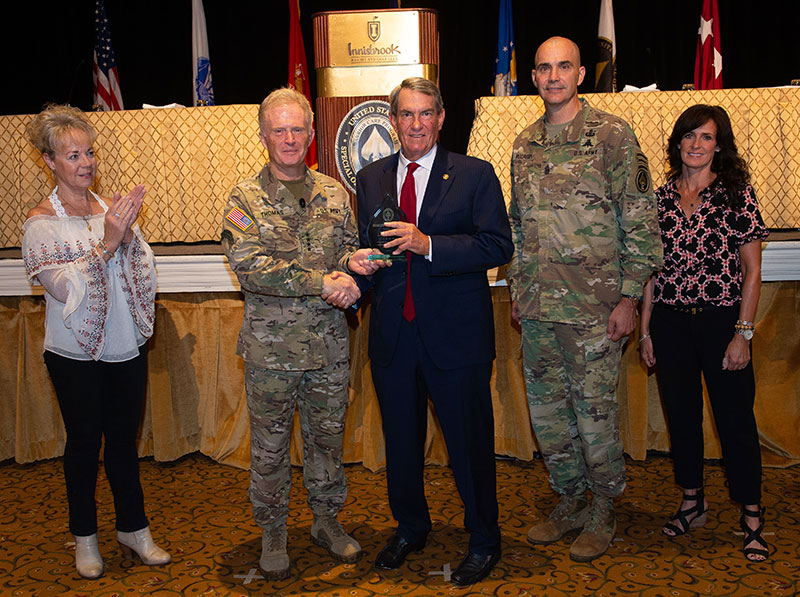 Gary L. Markel
Gary Markel & Associates, Inc.
OHF Founder & Chair

Anthony F. Markel
Markel Corporation
OHF Founder & Vice Chair

Markel maintains 61 offices in 16 countries. The insurance operations employ approximately 5,000 employees (with another 15,900 employees at Markel Ventures companies) and underwrite approximately $9.8 billion in gross premiums annually.
Read more
Since December 1986, when Markel became a publicly traded company, share price has increased from $8.33 per share (the closing price on the first day of trading) to $1,317.00 (the closing price on December 31, 2022).
Tony began his career with the Markel organization in 1964 upon graduation from the University of Virginia McIntire School of Commerce with a major in Economics. He was promoted to Vice President in 1970 and assumed responsibility for the management of Markel's wholesale brokerage operation in 1975. Tony was named Executive Vice President of Markel Corporation in 1977 and named President and Chief Operating Officer of Markel Corporation in March 1992. In January of 2009, he was named Vice Chairman of Markel Corporation.
He was a member of the Board of the National Association of Professional Surplus Lines Organization (NAPSLO now WSIA) from 1978 to 1983, serving as its President in the last year. He also served on the Board of the National Association of Independent Insurers (NAII now the PCI) from 1988 to 1993, serving as Chairman of the Surplus Lines Committee in 1993. In 2004, he was honored as a recipient of the Ernst and Young Entrepreneur of the Year Award. In 2005, Tony was awarded the Charles A. McAlear Award by NAPSLO for long and outstanding service to the Surplus Lines Industry. In 2006, Tony was awarded the City of Hope Spirit of Life Award for his notable contributions to the insurance industry and his community and in 2011 was awarded the Vince Donahue Lifetime Achievement Award by the American Association of Managing General Agents (AAMGA). In May 2014, Tony was conducted as a laureate into the Junior Achievement Richmond Business Hall of Fame recognizing his success and leadership in the insurance industry and community. In 2016, he was named as one of the thirty most influential business leaders in Richmond over the last 30 years by the Richmond Times-Dispatch and the Frank N. Cowan Cup of Hope by the National MS Society | Virginia-West Virginia Chapter. In January 2017, Tony received the "2016 Insurance Leader of the Year" Award by St. John's University's School of Risk Management, part of the Peter J. Tobin College of Business. In September 2017, he received the Lifetime Achievement Award by Reactions Magazine.
Although semi-retired, he stays active as a Director of the Company and accepts a variety of special assignments from Markel's current leadership.
Continuing his family's history of philanthropy, Tony's noteworthy charitable causes have included Faison School for Autism; Alzheimer's Association; University of Virginia; American Heart Association; Cullather Brain Tumor & Quality of Life Center; Goochland Family Services; Special Olympics of Virginia; and, United Way of Greater Richmond Alexis de Tocqueville Society. In addition, he was the National Chairman of the $1 Billion Centennial Power of Hope Campaign for City of Hope, an NCI-designated Comprehensive Cancer Center in Duarte, California, which successfully reached its goal in January 2014. His current projects include the Markel-Friedman Foundation for Ovarian/Peritoneal Cancer Research (at City of Hope); the Richmond SPCA's full-service veterinarian clinic (named for his departed wife); and, Operation Healing Forces, an initiative started by his brother, Gary, that provides therapeutic retreats for wounded Special Operation Forces and their spouses. Presently, he serves as a member of the three-person steering committee in the current Naples Community Hospital's $350 million campaign.
He has two daughters, Diana Phelan of Atlanta, Georgia, and Melinda Markel, of Richmond, Virginia, and two grandchildren, Ryan Phelan and Regan Phelan. He now resides in Naples, Florida and Richmond, Virginia with his wife, Betsy Markel.

Robert McBride
President/CEO
McBride Consulting and Business Development Group
OHF Secretary
Robert is a dynamic business and government affairs strategist with decades of experience in advising large corporations and small businesses alike. With a strong background in construction, affordable housing, green energy, and waste management, Robert puts his experiences and network to work representing some of largest companies in the world.
Read more
Robert has consulted on complex projects in New York, and throughout the world, ranging from growing a business, to mitigating local, national, and international opposition to projects, to navigating union matters, to advising how to navigate challenges inherent to large-scale projects.
Robert currently serves as Founder, President, and CEO of McBride Consulting & Business Development where, in addition to representing his clients, he guides the strategic direction of the firm ensuring the firm's continued commitment to the highest levels of client service, diversity and inclusion, pro bono work, and excellence.
A successful entrepreneur, Robert has built several profitable businesses. He's "walked his talk" and brings that experience to all his consulting projects. In addition to his role at McBride Consulting & Business Development Group, he continues to own and manage several enterprises, including Metro Transportation Planning & Solutions Group, a company based in Denver, CO, distinguished for its environmentally friendly fleet of hybrid vehicles.
Robert is consistently voted as City & State's Top 50 New York State Lobbyists. In 2021, Robert was chosen as a Top Lobbyist by the National Institute for Lobbying & Ethics, naming him as one of the Top 100 lobbyists in the United States.
He currently serves on the Board of New York League of Conservation Voters, Education Assistance Corp (EAC), Irish Americans in Government, and Operation Healing Forces.

Robert F. Mizell
Executive Vice President
Davenport & Company, LLC
OHF Treasurer
Mr. Mizell is an Executive Vice President with Davenport & Company LLC, where he is a member of its Board of Directors and its Executive, Commitment, and Risk Committees.  Mr. Mizell is a 1978 graduate of the McIntire School of Commerce of the University of Virginia.  He began his career with the international accounting firm of KPMG Peat Marwick, where he was elected to the partnership in 1986.
Read more
Mr. Mizell joined Davenport in 1988.  He holds the Chartered Financial Analyst (CFA) designation and is registered with the Financial Industry Regulatory Authority as a General Securities Principal, Financial and Operations Principal and with the Commonwealth of Virginia as a Registered Investment Advisor Representative.  He is a resident of Chesterfield County, Virginia and is married with two children.

Ronald J. Campbell, CCIF
Executive Vice President
Seminole Financial Services
Ron is the CEO/President of Torch View LLC, a financial and management consulting services firm. In addition, he is stays active on multiple not-profit boards and charitable activities, including the Moffitt Cancer Center Foundation, The Tampa Bay Sports Commission, The Town of Belleair Police Officers' Pension Board, and The Copperheads, the host organization of Tampa Bay's PGA Tour event, the Valspar Championship.
Read more
Throughout his career, he has excelled in various roles and environments, adept at building positive and productive cultures that engage and align team members to contribute to business, brand development, and overall success of an organization.
From 2009-2019, Campbell was a Partner and Chief Financial Officer of an investment advisory firm, Seminole Financial Services, LLC. The firm managed funds for pension funds and other clients, and provided attractive investment returns by originating equity investments in multi-family real estate and debt financing for renewable energy solar and wind projects. His role included being the primary liaison for each institutional investor and their representatives.
From 1984-2009, Campbell was an Executive Vice President for Palace Sports and Entertainment, which included roles as the Chief Financial Officer of the Detroit Pistons Basketball Company of the National Basketball Association from 1984-1999 and President of the Tampa Bay Lightning of the National Hockey League beginning in 1999 through 2009 as well as the world class facilities each franchise played in.
Ron began his career at Touche Ross & Co. in 1976 as an auditor, working on major corporations such as Kelsey Hayes/Fruehauf, American Motors/Chrysler, R.L. Polk and the Stroh Brewing Company. He joined Guardian Industries Corp. in 1981, with responsibilities including all internal financial reporting and external SEC disclosures. Guardian CEO, William Davidson, also owned the Detroit Pistons which facilitated the transition to the basketball franchise in 1984.
Campbell graduated from Eastern Michigan University with a B.B.A in Accounting, cum laude, in 1977 and Walsh College with a M.S. in Finance in 1990. He earned his CPA and CCIM designations throughout his career. Mary Jane, his wife both grew up in a small town adjacent to Detroit, Michigan and have three children: Andrea, Holly, and RJ and 4 grandchildren.

Christine B Caughran
Military Daughter, Wife & Mother
Delta Airlines, Retired
As the daughter of a Naval Aviator (WWII and Korea) and the mother of 2 sons who currently serve (one being a Green Beret), Chris brings a unique understanding and perspective of the SOF community to the Board of Directors at OHF.
Read more
Relocating every 2-3 years with her family worldwide as her father advanced in the ranks with the Navy, gave Chris an opportunity to experience an ever-changing view of many cultures and environments of the many trials and issues a military gamily faces while serving their country. Perhaps it naturally followed that she ended up pursuing a 26-year career as a Delta Flight Attendant upon graduation from the University of Alabama (with a BS in Business Management) to continue the wanderlust so early started in childhood.  International flights were her passion, spending most of those years routinely on the European or South American routes.  Wanting to spend the remaining time with her sons before they both left to pursue their own paths in the world, she retired to spend more time at home.
Although officially retiring at 49 with Delta, that by no means meant stopping.  She crossed the ocean to work with the Chinese government through the Berkeley organization, Half the Sky, and traveled across China to help build Child Care Centers.  The mission included the rehab of dark and sterile orphanages, bringing goods such as computers, toys and educational items and funding the hiring of nannies and teachers to care for the children.  With the cooperation of the Chinese government (who, at first, gave only minimal approval of Western assistance) HTS proved successful in proving that through a reimagining of how babies are nurtured from the beginning, attachment and adaptation with their eventual adoptive families increase the success of healthy bonds.
With her church, she was also fortunate to get the opportunity to participate in mission work in Guatemala, building several times.  From there, she and her husband felt the call to move to Tuscaloosa, Alabama to rebuild homes with Habitat for Humanity in Tuscaloosa, Alabama that was decimated by a tornado in 2011.  Her husband Carl went on to be elected to the Board of Directors and designed a new type of Habitat home that mimicked seaside cottages in the Panhandle of Florida to change the face of what was formally institutional in appearance.  Being inspired by the creativity of the 50 homes completed, Coach Nick and Terry Saban of the University of Alabama committed to building one home each year for every National Championship won.
After completing their stint in Tuscaloosa, they then moved to North Florida and built custom wedding venue houses in Pensacola Beach. After a time, they then felt the call to move up to North Alabama to assist a friend who had been running a children's home for kids from 6-18 who, by no fault of their own, found themselves without a stable family setting.  There, they again used their construction experience to build 5 individual 5600 sq ft homes for the boys' side of the Big Oak Ranch for Children.  They also brought 50 of their Black Angus cows to establish a cattle program, both to feed the children and establish a therapeutic program to heal brokenness.   They have also worked with the Presbyterian Home for Children in Talladega, AL as Resource Parents and went on to apply for and become the official foster parents for one of the boys when he "aged out" of the system at 18.
Chris also supported and flew with Honor Flight Rochester (New York) and Honor Flight Tallahassee, flying Veterans from WWII, Korea and Vietnam to see their Memorial in Washington, DC.  Both she and Carl have had the privilege to serve as Guardians to those Veterans who traveled without a family member.  As a couple, they have also built a small cottage at Lakeshore Rehabilitation Hospital in Birmingham, AL, as part of a larger build program for family members to join their wounded or injured service member during recovery.  They also have supported a number of Humane Societies as they have relocated from city to city and helped a local food bank rehab their building with improved facility infrastructure to better serve the community with their Meals on Wheels program.
Along the way, Chris obtained her private pilot's license and scuba certification and attempts to convince herself that she is a competitive runner.

K Bruce Connell
Executive Vice President
Chief Underwriting Officer (retired)
XL Group
Veteran Insurance and Reinsurance executive with over 30 years of experience in the industry.

Michael C. Denton
Senior Vice President
Investments at Davenport & Company, LLC
As a navy veteran citizen-soldier, Michael C. Denton (Mike) is now a Senior Vice President with Davenport & Company LLC. He is an experienced leader in a variety of government, civic and religious organizations acutely aware of and deeply thankful for effective military support organizations like Operation Healing Forces.
Read more
Mike is a son of US Senator and Rear Admiral Jeremiah & Jane Denton, both exemplary Americans during Admiral Denton's heroic leadership through over seven years as a senior POW with repeated torture and four years of solitary confinement, receiving the Navy Cross among other distinguished combat & civic awards. Raising seven children through that captivity, Jane Denton was a founder and leader of the National League of Families to ensure POWs remained a major diplomatic priority. Despite this notoriety, their combat veteran family reunion was a prolonged challenge greatly compounded by difficult societal change – much like returning combat veterans today. This early formative experience directly explains and informs Mike's active OHF Board engagement.
Following many earlier generations, Mike was commissioned a naval officer after graduating from the Virginia Military Institute in 1981 with a degree in Economics. His navy responsibilities involved administration, engineering, weapons and legal officer with a Top Secret security clearance. After 21 years, he resigned his commission in 2002. However, as Gulf War veterans deployed and returned in large numbers, Mike served as a volunteer DOD ESGR Agent for another five years resolving civilian employment conflicts with exceptional success for National Guard & Reserve personnel.
While not on active duty in the Navy Reserve, Mike gained eight years business, engineering and financial management experience before embarking on an investment advisory career three decades ago and is now a shareholder employee of independent Davenport & Company LLC, founded in Richmond, Virginia, in 1863.
Mike is actively involved with Operation Healing Forces, Sovereign Military Order of Malta, VMI Alumni Association, Society of the Cincinnati and other organizations. He held previous leadership positions with Virginia 56th House District, Admiral Jeremiah Denton Foundation, Saint Francis Home Manchester, Focus Club of Richmond and VMI Club of Richmond.
Celebrating forty years of marriage to Katherine Page (Addison), the Dentons live in Manakin-Sabot, Virginia, with a cottage on the Rappahannock River, enjoying two married children and five grandchildren nearby. In addition to family, Mike enjoys golf, boating and private aviation.

John F. Dolan II
Co-Founder / Partner
LDR Growth Partners
John "JD" F. Dolan II is a Partner and Co-Founder of LDR Growth Partners, where he focuses on building and leading high performing teams and negotiating complex strategic partnerships, both domestically and internationally.
Read more
Most recently, JD successfully sourced and led LDR's invested partnership with one of the world's most well-respected value investing firms, Fairfax Financial Holdings Limited. A former US Special Operations Officer and Ground Force Commander, JD led strike forces during combat deployments to Iraq and Afghanistan. Later he taught for the Army at St. John's University in NYC and co-authored a book on financial literacy for soldiers and their families. In 2021, 2022, and 2023 respectively, JD led LDR-sponsored humanitarian efforts in support of both Afghan emergency evacuation and Ukrainian medical support and evacuation, resulting in what came to be the most successful humanitarian airlift in history. Where feasible, JD chooses high-impact, purpose-driven challenges that always have human capital at heart. In addition to being a published author, JD often speaks on topics ranging from crisis leadership and elite team building to measuring and optimizing human performance, particularly under stress.
JD serves as a director on the board of both Operation Healing Forces 501(c)(3) – a US Special Operations support organization (operationhealingforces.org) , as well as No One Left Behind 501(c)(3) – an organization committed to keeping our nation's promise to SIVs and their families (nooneleft.org); and also serves on the advisory board of NuFabrx – an award winning "HealthWear" company (Nufabrx.com). When feasible, JD volunteers with global crisis and disaster response task forces across the globe. In 2022 JD received Dickinson College's Distinguished Young Alumni Award.
EXPERIENCE: JD served as an Army Infantry officer and later US Special Operations Commander for 8 years, deploying four times in support of US combat operations in Iraq and Afghanistan. Among others, JD's awards and decorations include two Bronze Stars (1x with Valor device), the Meritorious Service Medal, the Presidential Unit Citation (Extraordinary Heroism), the Valorous Unit Award (Valor), and the Darby Award (US Army Ranger School Distinguished Honor Graduate). A published author (The Soldier's Financial Leadership Guide) and featured by publications including Military Times, Entrepreneur, Success, Business and American Express, JD often speaks on topics ranging from leadership and performance coaching to health & data-focused corporate wellness. His favorite topic surrounds, "Ritual, Routine, and the Power of Habit". At LDR, JD leads strategic partnerships and corporate development. In addition to leading the invested partnership with Fairfax Financial Holdings, JD spearheaded the establishment of a global innovation infrastructure and CVC arm (Corporate Venture Capital) for a publicly traded partner, developed and facilitated a multi-national leadership and performance curriculum, and researched & developed (through execution) a data-focused corporate wellness and human performance optimization pilot.
EDUCATION: JD earned a BA from Dickinson College in 2007, an MBA from Columbia University Business School in 2015, and after leaving the Special Operations Community, served as the Assistant Professor of Military Science at St John's University in New York City. He is a Starting Strength coach, a CF level II performance coach, an USAW Olympic lifting coach, a human longevity institute partner, and a human performance institute evaluator.
JD's personal interests include family, fitness, and all things outdoor… which almost always include his wife Grace and his golden-doodle Darby (named after William O. Darby – of Darby's Rangers). Find him at (jd_ldr) | (jd-dolan-ldr)

Robin Howell
Director, Finance/Operations
Crimson Capital Corp.
Robin Howell was born and raised in Atlanta Georgia. She graduated from Atlanta Christian Academy (high school) and went on to earn a B.S. in Finance and accounting from University of South Carolina. She has enjoyed a career in the field of financial services and consulting for over the past 35 years.
Read more
She co-founded Crimson Capital Corp in 1991, an international financial services and governance consulting firm, and continues to serve for Crimson as the Director of Finance and Operations. Prior to Crimson Capital, she was Director of Operations for Tigera Group in New York (a publicly traded firm, formerly Fortune Computer). Robin was married to Frank Hudson (recently deceased) for 18 years, who served as an Army Ranger for the 82nd Airborne Division for 4 years.
In her community, she has been active in the National Rifle Association and the Alzheimer's Association. She serves on the Board of Directors of Cumberland Academy of Georgia and as a Board Member of Operation Healing Forces.
On a personal note, she enjoys competitive sporting clays shooting and is an active member of the Fulton County Republican Women's Council.

Royce G. Imhoff II
Partner
Lion Street Inc.
Royce Imhoff II plays an integral role in driving revenue for Lion Street, leveraging his executive management experience to advocate for and consult with Lion Street owners and negotiate with carriers.
Read more
Prior to Lion Street, Imhoff was President of Independent Distribution, with American General Life Companies. He originally joined American General in 1992, was named American General's President and CEO, Affluent and
Corporate Markets Group, in 2002, and he was named President of Independent Agency Group, AIG American General, in 2005. Imhoff began his career as an insurance agent with The Travelers Insurance Company.
A native of Lancaster, Pennsylvania, Imhoff holds a Bachelor of Business Administration from Rollins College in Florida.

Keith Leclerc
President
International Diamond Center
From mining diamonds in South America to hand-selecting thousands of loose stones for his ten showrooms, International Diamond Center owner Keith Leclerc has done it all.
Read more
At the adventurous age of 21, Keith Leclerc left Massachusetts for the sunshine and sandy beaches of Clearwater, Florida. He soon met and married his wife, Peggy, and continued to feed his entrepreneurial spirit with various sales jobs. After a few years with BMW and Audi, Keith shifted his focus to diamonds and gold. Despite being an outsider in the jewelry industry, Keith persevered and became one of the most respected diamond buyers in the country.
The rise to the top was far from easy for Keith. But what he lacked in experience, he more than made up for with passion and persistence. "Knowing absolutely nothing about jewelry, I invested $600 into eight gold chains," he says. "Peggy and I didn't have much, but we looked at it as an opportunity we couldn't pass up." He sold those first eight pieces in a day, then used the profit to purchase more gold chains. Keith was determined to learn as much as possible so he could provide for his family. But he never could have guessed he was laying the foundation for a family legacy.
Learning the business
Two years and thousands of gold transactions later, Keith expanded his inventory to include diamonds. However, his first foray into gemstones netted a loss of $400. "I am a firm believer that you learn more from your failures than your successes," Keith sagely says. "I didn't let it discourage me. Instead, I became more intrigued." He continued to sell gold chains and reinvest back into the business, simultaneously setting his sights on mastering the diamond industry.
Once again, Keith's tenacity paid off. He became a major supplier to jewelry stores along the eastern seaboard, where he would log up to 140,000 miles driving each year. Shifting his focus outside of the U.S. for the first time, Keith traveled to São Paulo, Brazil, in 1987. The diamonds he returned with sold immediately, and he was hooked. His wholesale business gained speed and success, enough for Keith to travel to Brazil six times a year.
Keith's interest in South America evolved from purchasing ready-to-sell diamonds to acquiring rough stones, all along paying cash up front to secure his buying position. Once again, his enthusiasm for the entire industry paid off because Keith owned cutting facilities in Franca, Brazil, and Tel Aviv, Israel. This allowed him to provide polished diamonds directly to some of the biggest names in the business, including Charles Wolf, Harry Winston and Fabrikant. In addition, Keith became a partner in North American Jewelry Manufacturing, a manufacturer of fine jewelry for major wholesalers who supplied to companies such as Zales, Bailey Banks & Biddle, HSN and QVC.
Optimizing his knowledge
With a priceless understanding of what happens behind-the-scenes in the diamond industry, and the business savvy to go even further, Keith opened International Diamond Center's first retail location in Clearwater in 1990. "I never thought in a million years I'd be in the jewelry business. But I am, and I love it," he says. His experience in all facets of the business, from the mines and wholesale to manufacturing and retail, allowed him to sustain and even grow the company through tough economic times. IDC currently has nine locations between Clearwater and Savannah, Georgia, with plans to expand.
Today, IDC is an exclusive partner to some of the most renowned brands in the world, including Forevermark, Tacori and Verragio. "Our mission is to empower consumers while making the purchase of a diamond the romantic and exciting experience it should be," Keith says.
Sharing his passion and blessings
But Keith's ambitions go far beyond engagement rings. "The Lord has blessed my family and our company," he says. "And we will always live by the motto, 'To whom much is given, much is expected.'" This spirit inspires Keith to give back to the community, especially groups and organizations that focus on the betterment of children and veterans' lives.
Keith's enthusiasm for the business is contagious, and every family member plays a significant role at IDC. "I'm now preparing the next generation to take over the company," he says. "Although I'll be at it until I'm gone, I'm fortunate to have other passionate family members around me daily, learning the industry and business that I love."

Joshua Onyschuk
Sales Director
Naples National Golf Club
Since 2007 Joshua has been responsible for growing and maintaining the membership at Naples National Golf Club, one of the premier Clubs in the state of Florida.
Read more
Josh proudly serves as an advisor to Charitybuzz, a company that utilizes Celebrities, Technology and Media to raise Charitable Funds. Charitybuzz has raised more than $500 million for approximately 5,500 charities across the Country.  Onyschuk manages the Real Estate Division for a family office, focused on single family and multifamily development.  Board member of the Florida Gulf Coast University Hockey Program, assisting in the evolution of the program since its inception.