National Advisory Council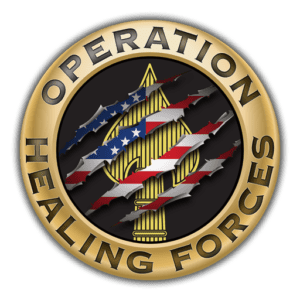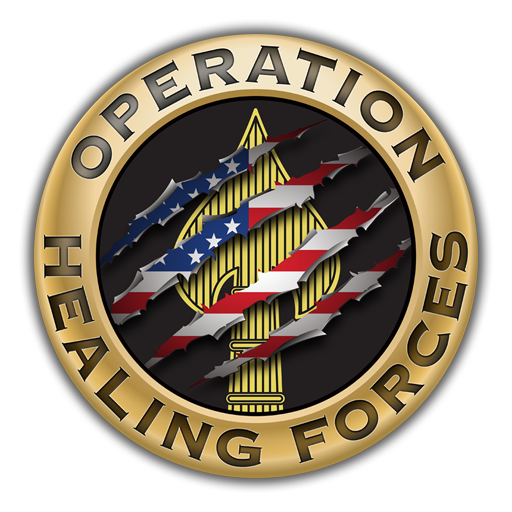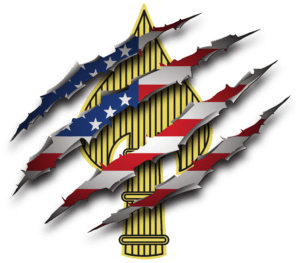 OPERATION HEALING FORCES IS GROWING!
Join us in welcoming these exceptionally high-caliber leaders to our National Advisory Council (NAC). The NAC includes members with multi-disciplinary professional expertise who provide high-level support to the Operation Healing Forces Board of Directors and senior management, helping us enhance our capacity to serve the Special Operations Forces community.
National Advisory Council

JD Dolan
National Advisory Council Chair
John "JD" F. Dolan II is a Partner and Co-Founder of LDR Growth Partners, where he focuses on building and leading high performing teams and negotiating complex strategic partnerships, both domestically and internationally.
Read more
Most recently, JD successfully sourced and led LDR's partnership with one of the world's most well-respected value investing firms, Fairfax Financial Holdings Limited, spearheaded the establishment of a global innovation infrastructure, developed and facilitated a multi-national leadership and performance curriculum, and developed an industry-recognized corporate wellness and human capital optimization program.
Prior to LDR, JD served as an Army infantry officer and later as a US Special Operations commander, where he led one of the most significant battles in the War on Terror, receiving the Bronze Star for Valor.
JD's work has been featured in various publications including Entrepreneur, Success, Business and American Express. JD often speaks on topics ranging from leadership and elite team building to executive fitness and corporate wellness.
JD earned his undergraduate degree from Dickinson College and his MBA from Columbia University Business School.
JD resides in Washington, D.C and has multiple hobbies and interests, including his family, holistic health & fitness and all things outdoors.

James Attkisson, CPA
Managing Partner
Attkisson Hongo, LLC
Managing partner of two partner certified public accounting firm, providing tax, accounting and auditing services to small businesses, with a concentration in international tax issues.

John Borling
Major General (Retired)

Major General John L. Borling is the chief of staff, Headquarters Allied Forces North Europe, Stavanger, Norway.
Read more
As the principal architect for this new tri-service and integrated North Atlantic Treaty Organization (NATO) and Norwegian National Command, he is responsible for assets in excess of $500 million and 600 people. He also serves as the senior United States military officer in Scandinavia and NATO's Northwest Region.
Born in Chicago, General Borling studied at the University of Illinois and Augustana College prior to graduating from the U.S. Air Force Academy in 1963. He received his pilot wings in August 1964, then completed F-4 fighter training. In 1966, after 97 combat missions in Southeast Asia, he was shot down by ground fire northeast of Hanoi, North Vietnam. Seriously injured, he was captured and spent 6 1/2 years as a prisoner of war. He returned to the United States and resumed his military career to include command of fighter, bomber, tanker, missile and support units at squadron, group and division level. He is a command pilot and has flown many different aircraft. High level staff experience includes the White House, the Pentagon, Strategic Air Command as director of operations for the conflicts in Panama and Iraq, and Supreme Headquarters Allied Powers Europe (SHAPE).

James Chadwick, Esquire
President
Carteret Management Corporation
After graduating from Duke University and Duke Law School in 1980, Jim returned to St. Petersburg, where he joined the family business, becoming its President in 1989.
Read more
In addition to his tenure as President of Carteret, for over 25 years Jim was a principal of RGR, Inc., a housing consultant firm that worked with nonprofit organizations to develop and construct more than 60 affordable housing communities for low-income households financed through HUD. From 1996 to 2008 he was actively involved with a business partner in the design, development and management of multi-family and single-family residential communities in large urban markets.

Dani Cooper
Chief of Operations
Nonproliferation and Disarmament Fund, U.S. Dept. of State

Dani Helfet Cooper is the Chief of Operations for the Nonproliferation and Disarmament Fund (NDF) at the U.S. Department of State.
Read more
NDF is a U.S. Government contingency fund responsible for rapidly responding to unanticipated or unusually challenging, urgent, and complex nonproliferation, counterproliferation, weapons destruction, and/or disarmament priorities when and/or where no other USG entities can. This includes threats posed by WMDs, other CBRNE, and advanced or destabilizing conventional weapons, materials, technology, and delivery systems. Dani previously served as the Deputy Director of NDF before fully shifting to her current role in which, among other things, she shapes and leads NDF's crisis and contingency response.
Prior to joining NDF, Dani served as the Deputy Team Chief for Foreign Consequence Management (FCM) wherein she led FCM's support to over 900 missions in two years. She's also worked in several capacities throughout the International Security and Nonproliferation Bureau, including various policy and strategy portfolios and two tours in the ISN Front Office as Acting Chief of Staff and Special Assistant to the Assistant Secretary.
Dani is also a former Marine Officer who was privileged to serve as the Operations Officer for an infantry unit, Headquarters Platoon Commander and Logistics Officer for two reserve artillery units, and as a counter-facilitation planner working on efforts in Iraq and Syria. Serving Marines and their families remains the greatest privilege of her life. She routinely credits the incredible military spouses of her Marines as being the single most important factor contributing to individual Marine readiness.
Above all else, Dani is most proud of and fulfilled by her three children.

Dan Doyle, Jr.
CEO, DEX Imaging, Inc.
Dan Doyle, Jr. serves as CEO of DEX Imaging, Inc. What began as a start-up with 15 employees at a single location in Tampa has grown into 38 DEX Imaging sites throughout the eastern United States with more than 1,800 employees and more than $350 million in annual revenue.
Read more
Doyle Jr. has been instrumental in conceiving and overseeing DEX's Community Outreach Program, which donates one third of the company's profits to charities and educational programs within the communities it serves. In 2013, Doyle Jr. was awarded the prestigious Ernst & Young Entrepreneur of the Year award in the Technology Industries category. Prior to founding DEX Imaging, Doyle Jr. was the founder and managing partner of a real-estate development and holding company based in St. Petersburg, Florida, that was responsible for developing, building and managing some of the most distinguished landmark properties in the Tampa Bay area. Doyle Jr. is a chair of the Young Presidents Organization and also serves on the Board of Directors for National Pediatric Cancer Foundation, the Community Foundation of Tampa, Big Brothers Big Sisters, St. Paul's School, and The Doyle Foundation.

Peter Jacobsen
President and Chief Executive Officer
Peter Jacobsen SPORTS
Peter Jacobsen made his first hole-in-one at age 14 and has been winning golf championships ever since. He is a 46-year member on the PGA TOUR, and a 18-year member of the PGA TOUR Champions.
Read more
Peter has served as Player Director for the PGA TOUR and PGA TOUR Champions and has provided insight into the game as a roving reporter for the 1991 Ryder Cup matches on NBC, and a television analyst for The Skins Game and The Match.
Off the course, Peter wrote and co-starred in two successful TV shows, "Peter and Friends" and "Peter Jacobsen Plugged In," which ran for three seasons each on The Golf Channel. He also authored two books, "Buried Lies: True Tales and Tall Stories From the PGA TOUR," published in 1993 and "Embedded Balls," published in 2005. He is currently the host of the Jake's Takes Podcast.
Peter is the President and Chief Executive Officer of Peter Jacobsen SPORTS, a sports marketing firm that has produced more than 300 events worldwide since its' inception in 1988. His business acumen also extends to golf course design. As a principal of the Jacobsen Hardy Golf Course Design Company, he codesigned The Oregon Golf Club in West Linn, Ore.; The Golf Club at Gray's Crossing in Truckee, Calif.; Brasada Canyons Golf Club in Powell Butte, Ore.; Blackhorse Golf Club in Cypress, Tex.; and Rope Rider Golf Club in Suncadia, Wash.
In addition to the numerous professional victories Peter earned during his career, he has played on five National teams, including the 1985 and 1995 U.S. Ryder Cup team.

Sebastian Junger
Award-winning War Correspondent, Documentary Filmmaker & Bestselling Author
Sebastian Junger is the #1 New York Times bestselling author of War, Tribe, Freedom, and The Perfect Storm. As an award-winning journalist, a contributing editor to Vanity Fair and a special correspondent at ABC News, he has covered major international news stories around the world and has received both a National Magazine Award and a Peabody Award.
Read more
He is the co-director and videographer of the Oscar-nominated documentary, "Restrepo." "Restrepo" chronicled the deployment of a platoon of U.S. soldiers in Afghanistan's Korengal Valley and is widely considered to have broken new ground in war reporting. Junger has since produced and directed three additional documentaries about war and its aftermath. "Which Way Is the Front Line From Here?" premiered on HBO and chronicles the life and career of his friend and colleague, photojournalist Tim Het- herington, who was killed while covering the civil war in Libya in 2011. "Korengal" returns to the subject of combat and tries to answer the eternal question of why young men miss war. "The Last Patrol," which also premiered on HBO examines the complexities of returning from war by following Junger and three friends — all of whom had experienced combat, either as soldiers or reporters—as they travel up the East Coast railroad lines on foot as high-speed vagrants.
Junger is the founder of Vets Town Hall and Reporters Instructed in Saving Colleagues. He has also written for magazines including Harper's, The New York Times Magazine, National Geographic Adventure, Outside and Men's Journal.
Junger's reporting on Afghanistan in 2000, profiling Northern Alliance leader Ahmed Shah Massoud, who was assassinated just days before 9/11, became the subject of the National Geographic documentary "Into the Forbidden Zone" and introduced America to the Afghan resistance fighting the Taliban. He lives with his family in New York City.

Mary Paige Kurilla
Master Resilience Trainer, Senior Spouse, U.S. Central Command (USCENTCOM), MacDill AFB
Mary Paige Kurilla is the daughter and spouse of U.S. Army soldiers and knows well the challenges and triumphs of military family life.
Read more
Mary Paige and her husband, Erik have been married for 27 years and have two amazing daughters, Michelle, a 2022 graduate of Harvard University, and Sophie, a rising junior attending Tufts University.
Her commitment to helping military community members thrive through holistic wellness practices is the driving force behind Mary Paige becoming a 500-hr Registered Yoga Instructor and a certified Master Re- silience Trainer. She is trained in trauma-sensitive, therapeutic, and adaptive yoga, utilizing specialized skills to help improve the mental and physical well-being of our nation's military heroes.
Over the years, Mary Paige has served in a variety of leadership positions for numerous nonprofit and volunteer organizations. As a full- time volunteer dedicated to serving military families for nearly three decades, Mary Paige has been recognized with numerous awards and dec- orations, including the Infantry Shield of Sparta, the Outstanding Civilian Award, and the Dr. Mary E. Walker Award.
Mary Paige earned a Bachelor of Science in Early Childhood Education from Auburn University and has a Master of Science in Elementary Ed- ucation. She was an elementary school teacher for a number of years before choosing to prioritize raising her children and volunteering to serve within the many military communities that the Kurillas have called home. Mary Paige's greatest joy is spending time with her family and friends and advocating on behalf of military service members and their families.

Taya Kyle
Widow of U.S. Navy SEAL Chris Kyle, Veteran's Family Activist and Author
Taya Kyle is a mother of two young adults who inspire and amaze her. She is a woman after God's heart and endeavors to carry on the legacy of her late husband Chris Kyle, while also creating a legacy of her own.
Read more
Many people know Chris as the American Sniper from his internationally best-selling book American Sniper and Academy Award nominated movie by the same name.
Chris was killed by someone he was trying to help in 2013. After his death, Taya became a NY Times best-selling author with American Wife. In an effort to help buoy the spirit of others who face hardships, Taya co-wrote American Spirit – a collection of true stories of other Americans who have done great things with some of the worst parts of life. She has been a contributor and activist for various efforts and through a variety of other outlets.
Taya serves as the Executive Director of Taya and Chris Kyle Foundation – Service Family Strong (TACK-F), formerly known as the Chris Kyle Frog Foundation, where the mission is to serve God, country and service families. When service families are not just surviving, but thriving, suicide rates decrease, effective PTS treatment increases and force retention and readiness go up.
Taya and her business partner, Angela Blair, have created two jewelry lines. Warrior Collections is sold in partnership with Montana Silversmith retailers, and also offers a higher end exclusive online collection to draw out the warrior spirit. The others inspirational jewelry collection is created and sold with world renowned jewelry experts, Jewelry Television. The collection, Koadon, means "Koa" warrior "don" to put on. Koadon is sold on JTV televised broadcast and online at JTV.com.
Taya and her business partner Dave Drever, are launching a new company called, YKC (Your Kingdom Come). Through media, entertainment, innovation and technology, YKC will help show the spiritual gold in others allowing their stories to be told and lived out in a way that uses their gifts without asking them to compromise their values.

Cynthia P. Schwarzkopf
Army Brat
Board of Directors, Miami International Securities Exchange (MIAX) & MIAX PEARL
Ms. Schwarzkopf is the eldest daughter of General H. Norman Schwarzkopf, who is most well-known for his coalition command of 765,000 soldiers, from 28 different countries, during Operation Desert Storm and Operation Desert Shield in the Persian Gulf War.
Read more
Cindy's military life has relocated her more than twenty-three times across the United States and abroad, but she is now settled in Lithia, Florida where she lives with her teenage son, Max.
Cindy continues her father's work as a motivational speaker and support for the U.S. armed forces. In addition to speaking, Cindy is accomplished in her own right with a professional background in marketing, the Las Vegas gaming and hospitality industry, human resources, government relations work and real estate. She currently serves on the Board of Directors and for MIAX Options, MIAX Pearl and MIAX Emerald which through their various options trading models now has access to approximately 80% of the overall U.S. options market volume.
Cindy attended both Auburn University and the University of South Florida graduating with a business degree in marketing.
Travel, hiking, camping, kayaking, and spending time with her family, are some of her favorite things to do. Although the indoors is a necessity, the great outdoors is Cindy's favorite place to be.

Raymond A. Tony Thomas III
General (Retired),
11th Commander, United States Special Operations Command
GEN (Ret.) Raymond A. "Tony" Thomas, III was a 4-star Commanding General of the more than 85,000 men and women who comprise U.S. Special Operations Command.
Read more
During his storied 40-year career, GEN Thomas was involved in nearly every significant U.S. military operation, including combat in both Grenada and Panama.
As a member of the elite 75th Ranger Regiment:
• He served in Desert Storm with the Joint Task Force responsible for defeating Iraqi SCUD missile attacks on Israel.
• He assisted the Colombian National Police in killing the notorious narco-terrorist Pablo Escobar. • He conducted operations to capture Serbian war criminals.
He is the only officer to have commanded a squadron of the Delta Force and a battalion of the 75th Ranger Regiment.
GEN Thomas deployed numerous times to combat arenas, including Afghanistan, Iraq and Syria. Serving overseas for portions of every single year of his military career since the 9/11 terrorist attacks, he was the second-in-command for the mission that killed the terrorist Usama Bin Laden.
Before his promotion as the commander of USSOCOM and taking the reins of one of the United States' most elite combatant commands, GEN Thomas commanded the Joint Special Operations Command, served as the Director of Military Operations at the Central Intelligence Agency, and created and commanded the first Special Operations Joint Task Force in Afghanistan.
Always seeking solutions to future battles, GEN Thomas drove USSOCOM's adaption of applied Artificial Intelligence and Unmanned Capabilities — a passion he has carried over to his post-service career working within the defense industry to ensure today's soldiers can fight and win tomorrow's wars.
GEN Thomas currently serves as the Chairman of the Special Operations Warrior Foundation, a national nonprofit organization that provides full-cost education scholarships to the children of our nation's Fallen Special Operations heroes.
GEN Thomas and his wife have two sons and five grandchildren. Both sons graduated from the U.S. Military Academy at West Point and served in combat on multiple occasions.