Let's Talk Basketball!
October 18, 2023
Richmond, VA

Join hosts Gary and Tony Markel for a fun evening with four of the most recognizable coaches in college basketball- Tony Bennett from UVA, Mike Young from VT, Ryan Odom from VCU, and Chris Mooney from UR. The emcee for the night is ESPN basketball analyst and leading voice in the world of college basketball, Jay Bilas.
Enjoy a cocktail reception and dinner, and engage in the conversation during a Question and Answer session with the renowned coaches as they share their perspectives on the current state of college basketball and their prospects for the upcoming season.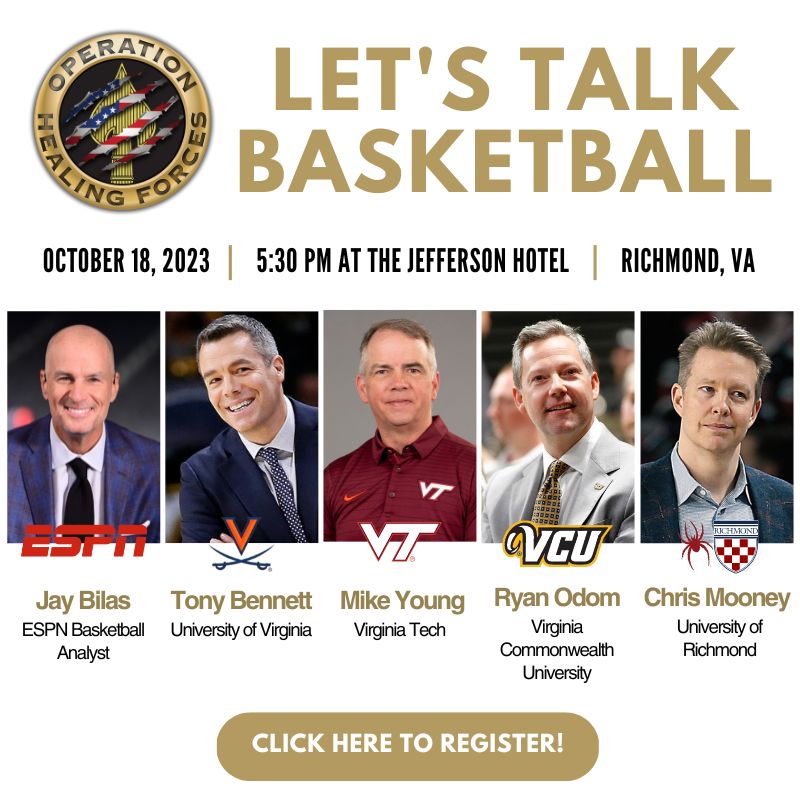 Operation Bizarre Bazaar
November 29, 2023
Richmond International Speedway
Richmond, VA
THE BIZARRE BAZAAR, one of the top gift shows in America, has joined with Operation Healing Forces to create a special opening night shopping event, Operation Bizarre Bazaar. The 1,500+ expected attendees will enjoy refreshments and have first access to over 300 fantastic exhibitors from all over the country, all while helping our amazing American heroes.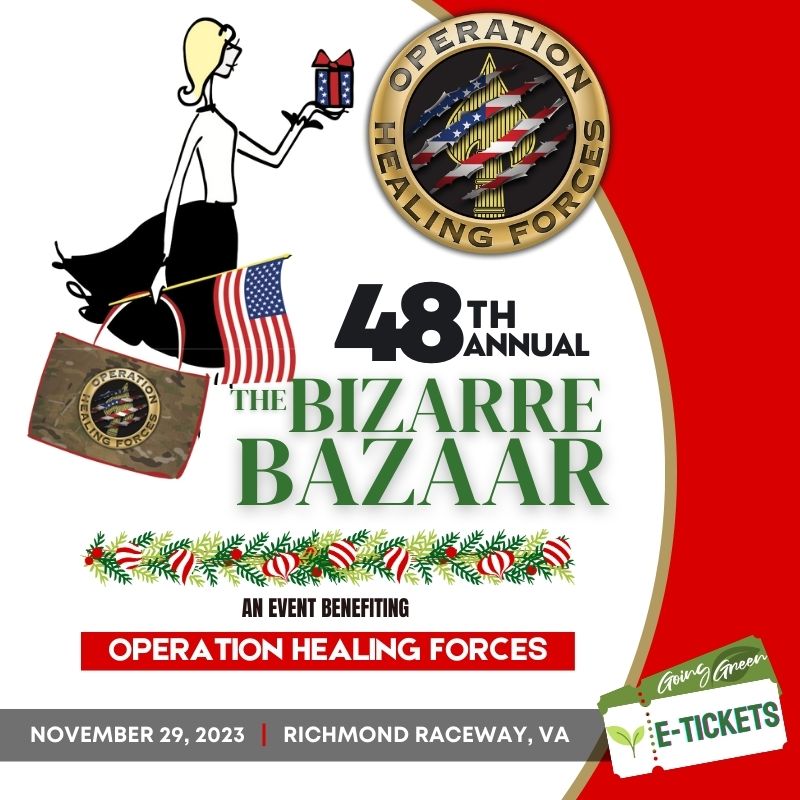 If you are interested in attending an event or would like more information,
please email Kerry Irvin at kerry.irvin@ophf.org
Operation Bizarre Bazaar
Operation Healing Forces, in partnership with THE BIZARRE BAZAARÒ, hosted its most successful Bizarre Bazaar VIP Preview Night to date. With almost $200,000 raised last year, this event has become a vital fundraiser for our nonprofit, allowing us to continue providing supportive services to America's Special Operations Forces Heroes and their families. With over 1,400 people in attendance, it is one of the most anticipated and trafficked events in Richmond. Click here to let us know if you'd like to become a sponsor for the 2024 VIP Night Benefitting OHF!
Richmond International Speedway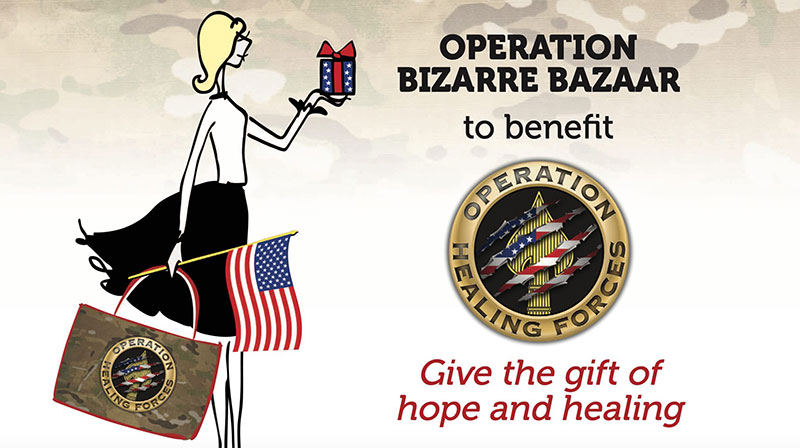 Naples Golf Forum
April 26, 2023
Naples, FL
A good time for a great cause! Hosts Gary and Tony Markel, along with over 200 attendees, enjoyed a fun evening with two of the most recognizable and entertaining golf legends- Fred Ridley and Peter Jacobson. Guests enjoyed dinner while engaging in a Q&A session with these renowned golfers as they shared memories from their illustrious careers. Click here to let us know if you'd like to join us for next year's event!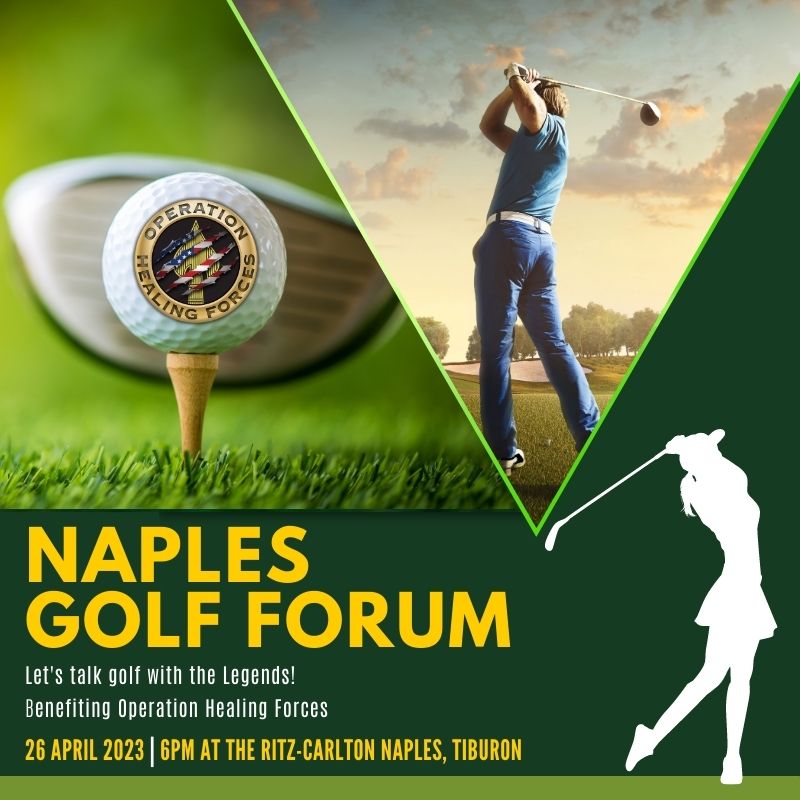 Songwriters4Vets
August 26, 2023
Naples, FL
Songwriters for Vets is hosting an unforgettable night, with an impressive lineup of artists in Naples, FL! Operation Healing Forces is extremely grateful to be a beneficiary of this event. Proceeds will go directly toward OHF's programs that support injured, ill, wounded, and fallen Special Operations Forces service members and their families. Grab yourself a table, book a room, and get ready to enjoy an amazing night for an honorable cause!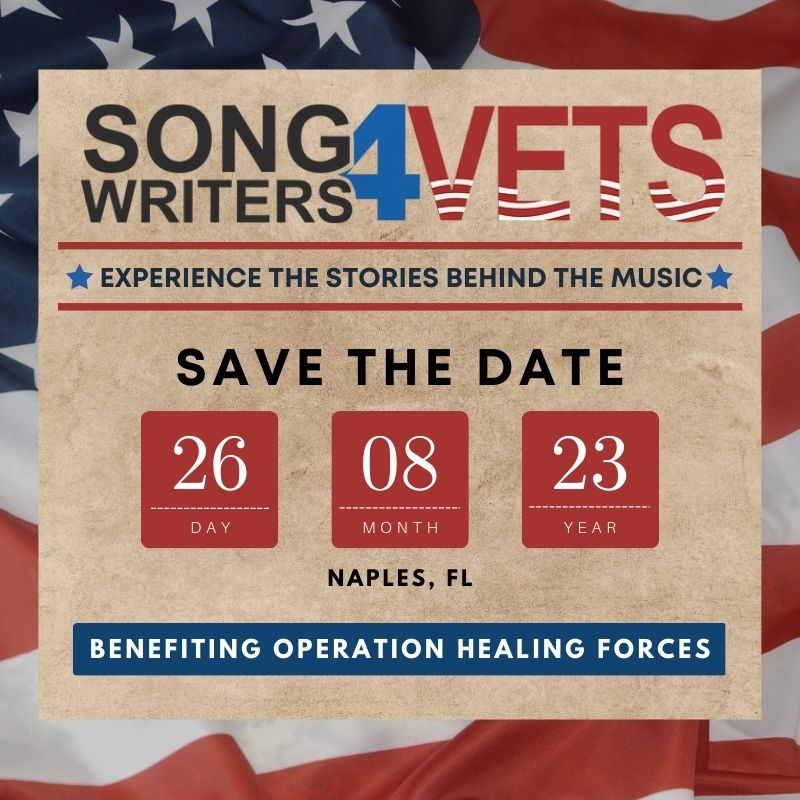 Anne Arundel Manor Golf Tournament
September 7-9, 2023
Harwood, MD

Join us, our host Bill Stone, and our surprised special guests, for a "once in a lifetime" opportunity to play at one of the most exclusive golf courses in the country while supporting programs that help our wounded, ill, injured, and fallen Special Operations Forces warriors and their families.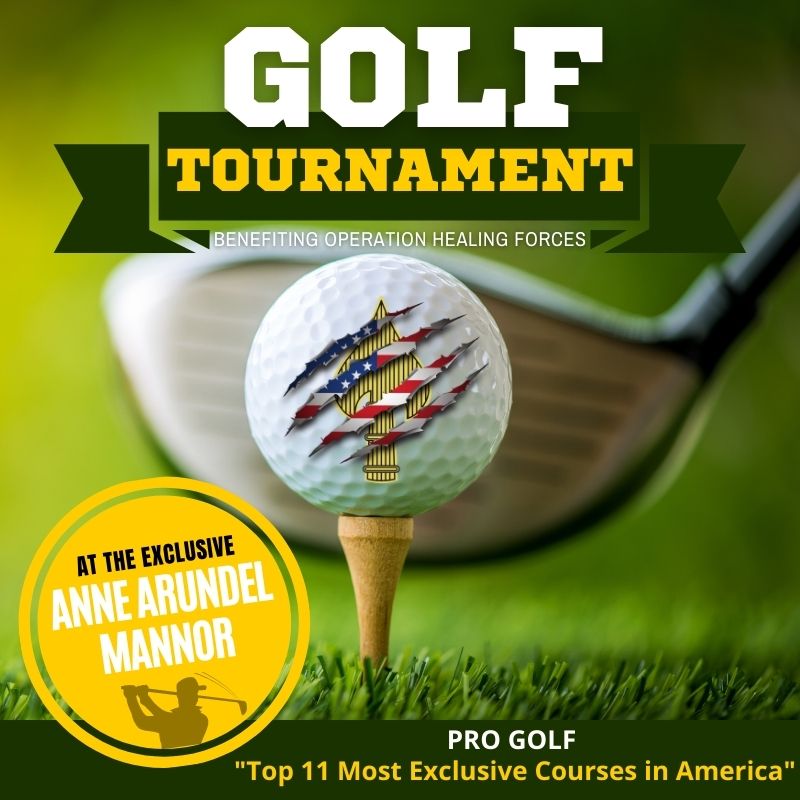 Virginians for Veterans Annual Golf Tournament
September 11, 2023
Richmond, VA
The Veterans Golf Classic is back! Teams of 3 will be paired with an active duty or retired wounded veteran for a day of golf and comradery. Join OHF and Veterans for Virginians as we raise awareness and support for our heroes and their families. Register today.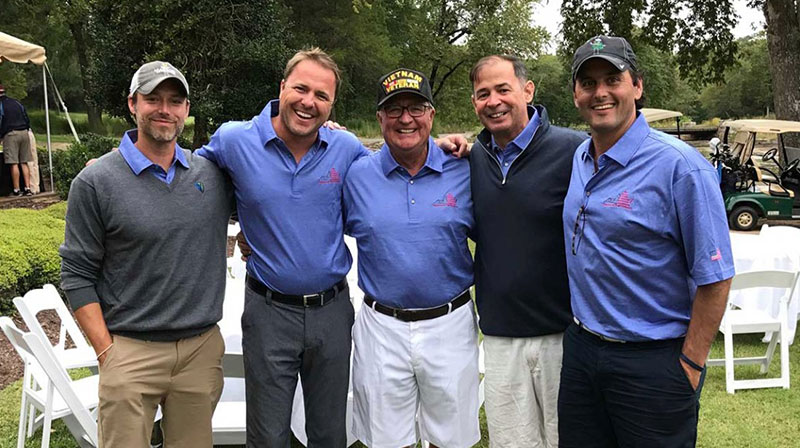 Are you interested in hosting an event or home reception in your community benefitting OHF?
Contact Us now