Since our founding in 2011, Operation Healing Forces has achieved more than we initially imagined possible.
Our scope has grown. Our tangible results have grown. Our positive impact on the lives of service members, their spouses and families has grown. Yet our goals remain the same: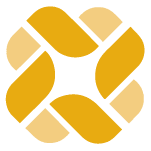 Reintegration
OHF helps the SOF wounded couple to reintegrate with each other.
In addition, many veterans and their mates have often discovered an ability to heal from within and reconnect with what's good in life as they share experiences, information, and interact with other SOF operators and their spouses who have undergone similar difficult circumstances.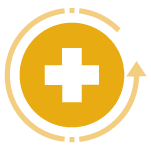 Rehabilitation
Many SOF wounded return from the battlefield not only with physical wounds but also with unseen wounds. When a warrior is wounded, it's not just the service member but also the family who is injured. Too often the family gets caught in a cycle of repeated deployments, hospitals, physical therapy, rehabilitation and unit mission demands to the detriment of the family.
OHF provides a therapeutic experience far from the horrors of war to allow healing of the service member and the family.
Resiliency
OHF presents a program that has proved to save marriages and increase resiliency and health among participants. OHF is one of the very few programs that honor not only the service members but also their life partners.
The program creates strong, positive memories for the couple to heal wounds, repair fissures in relationships, build resiliency, save couples from past trauma, and also strengthen bonds for future continued service in America's military or as veterans in civilian society.
One participant noted,
"Upon arrival of these five couples who had never met had one thing in common: They shared the same blank, absent look on their faces. By the end of the retreat, you could read emotion on their faces and in their eyes, and you could literally see them coming back to life."